If you visited Tsurumi Island when Genshin Impact's version 2.2 went live, then it's likely that you've already done a couple of things. First, you made a few offerings to the Thunderbird. Second, you solved the Mystery of the Stones puzzles. Now, with another daily reset, we'll be doing additional tasks. Here's our Genshin Impact Through the Mists Day 3 guide where we'll destroy the perches.
Note: For more information about the game, check out our Genshin Impact guides and features hub.
Genshin Impact Through the Mists Day 3: The Sea of Fog and the Rite of the Trees – Destroy the perches
Nope, we're not kidding. Remember those perches that you made offerings at during Day 1? Well, you're going to destroy them as part of Day 3 of the Through the Mists quest in Genshin Impact. To start it, go to Ritou and talk to Kama. Then, travel back to Tsurumi Island. Pass through the giant archway once more to slightly clear the fog on the world map.
You need to look for Ruu, but he's not in the general area. Worse, it's still blanketed in fog, so make sure you navigate by using the lanterns. When you reach a fork in the road, look north to find a pathway. It leads you to the first Thunderbird perch and two NPCs that you met during Day 1 of the Through the Mists quest.
Our objective is to destroy the perch, so go ahead and attack it. When it reaches 50% HP, you'll notice several purple orbs fly out. You'll be asked to search for the perch's scattered power (i.e., the purple orbs). You can use your elemental sight (middle mouse button) to track them, too.
There are six in total and you can easily snipe them from afar (use Ganyu if you have her since she's got powerful charged shots). Likewise, there are times when enemies such as Rifthounds will spawn. You can ignore them since we only need to destroy the orbs and they don't even drop loot anyway.
After the six orbs have been taken care of, return to the perch and continue blasting it. Once its HP has been depleted, you'll watch a short cutscene.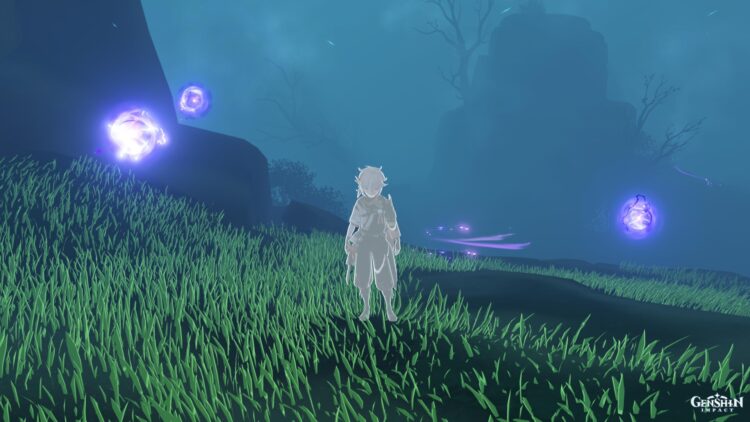 Autake Plains
Your next task is to destroy the remaining perches from Day 1 of the Through the Mists quest in Genshin Impact. As usual, they'll appear on your world map as areas that are shrouded in fog.
Since it's close, go to Autake Plains to the west. Damage the perch to make the purple orbs pop up. Take them out (a majority are already seen along the sloping path).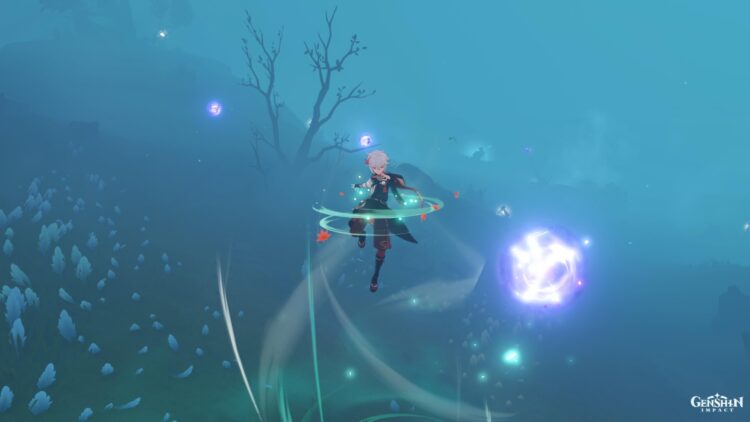 Shirikoro Peak
For the perch in Shirikoro Peak, you'll see that there's one orb near the ancient tree. The rest are further below as you float down the gap.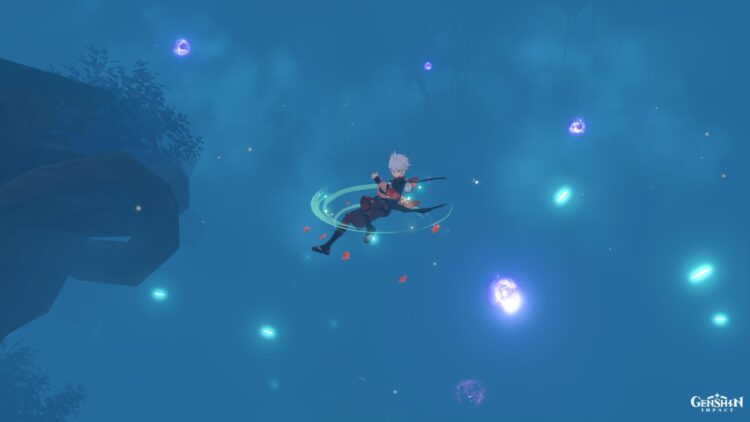 Chirai Shrine
As for Chirai Shrine, you'll readily see a few orbs after damaging the perch for a bit. There are others that are off to the side of the ruins.
What to do after destroying the perches in Through the Mists Day 3
When you're done, travel to Moshiri Ceremonial Site. Something strange will occur: lightning suddenly strikes the area. The Traveler and Paimon will make a run for it. You should then find yourself near one of the fast travel points. Go through the giant archway again to find Ruu. He's definitely not happy with what you did, as it seems you made the Thunderbird Kapatcir angry (or something).
After Ruu runs away in a huff, teleport back to Inazuma and talk to Sumida. After the chat, you'll reappear in Ritou where you'd see Sumida and Kama talking. It seems as though there's a plan to actually break Tsurumi Island's cycle. We'll keep you posted with an additional Genshin Impact Through the Mists quest guide, so stay tuned.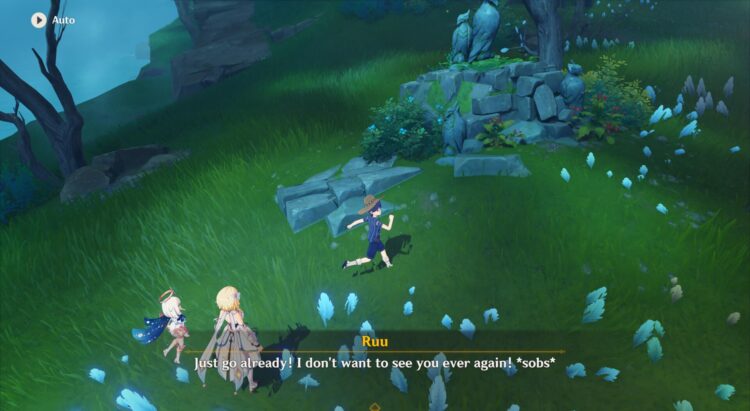 ---
Genshin Impact is available via its official website. For more information, check out our guides and features hub.