Loot Gaming is a monthly subscription box from Loot Crate featuring collectibles, apparel, accessories and more from the biggest and best video game universes. Each box will have $60 in items, plus a booklet/mini-mag and pin.
DEAL: Save 15% on any subscription when you use this link and coupon code HELLOSUBSCRIPTION15.
All the items are neatly packed inside the box.
There are no other packing materials or fillers inside.
The card contains a QR code that will take you to the virtual copy of your box insert! The theme for February 2020 Loot Gaming Box is RESURRECT!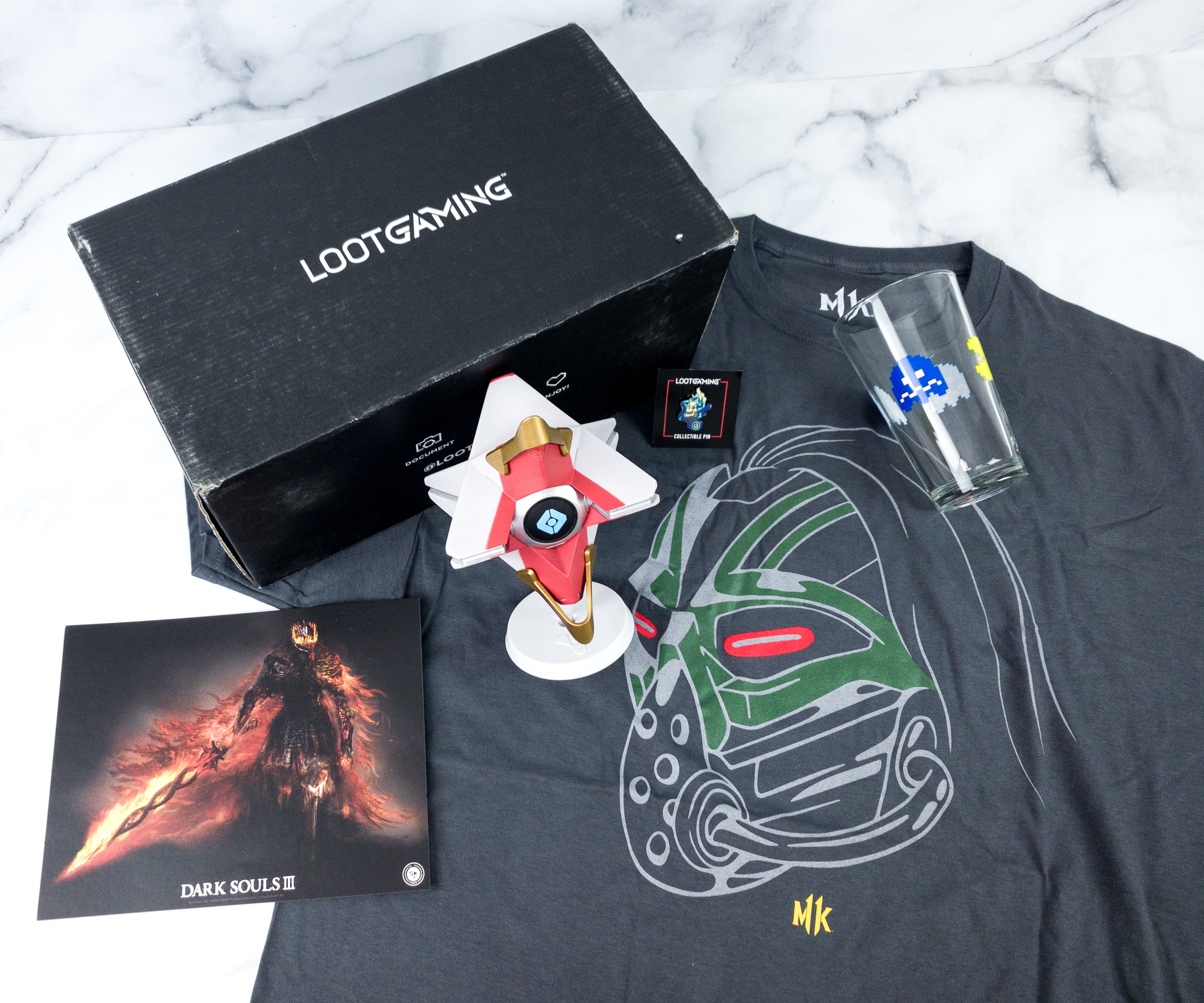 Everything in my February 2020 box!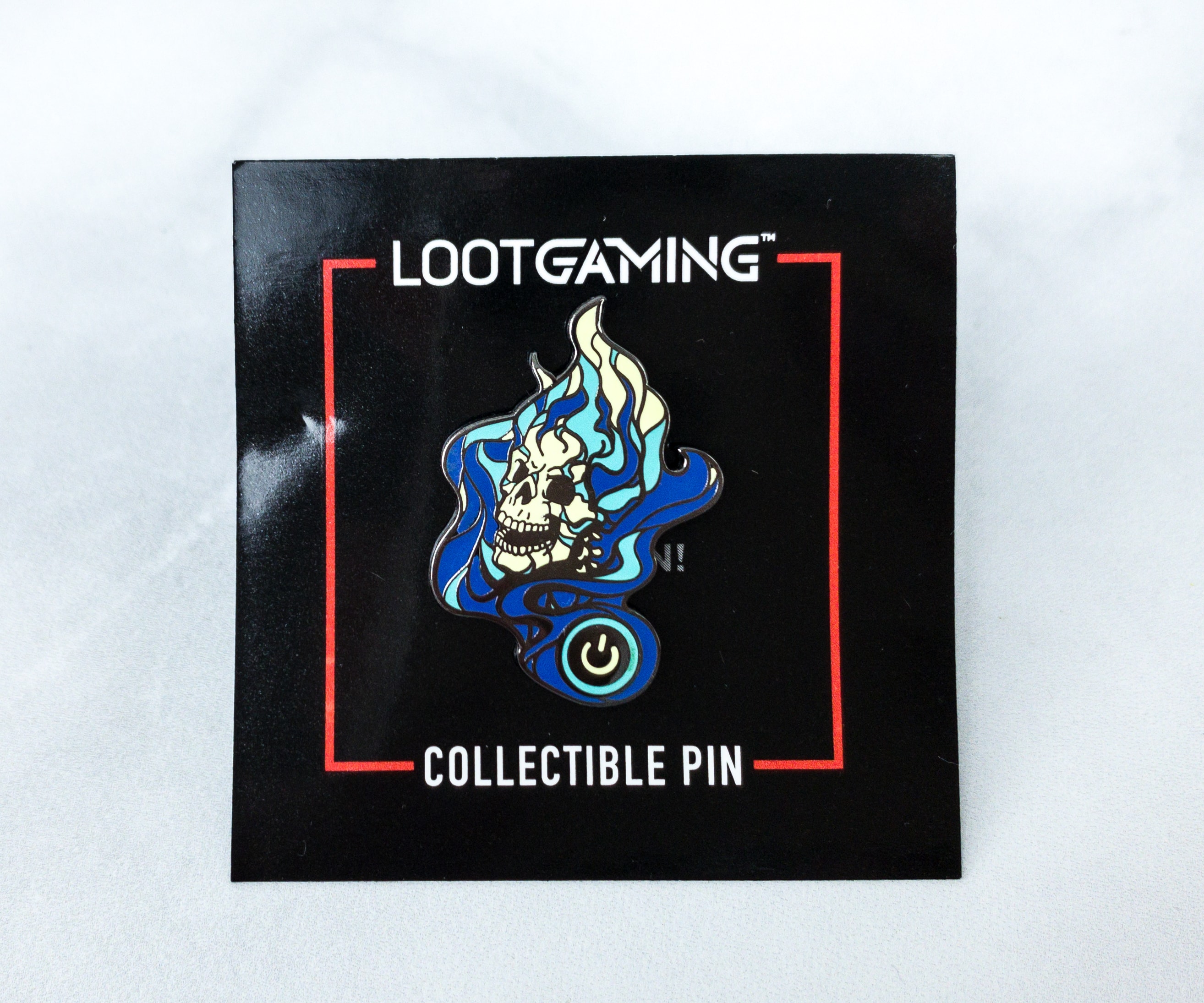 Loot Gaming Resurrect Pin. The pin this month it definitely in line with the theme "Resurrect" as it features a skull that looks like it's on fire, but with blue flames!
It's a two-post pin that is supported by butterfly clutches. It also reminds me of the Ghost Rider and features what looks like an on/off button at the bottom part of the pin.
Dark Souls III Art Print. The action role-playing game Dark Souls III is featured in this box with this cool print! I think this would look good in a wooden frame and hung on my wall! The print is simply enthralling!
Mortal Kombat 11 T-shirt. The next item is a shirt that features the fighting arcade game, Mortal Kombat 11! It has the character Kabal!
Kabal is a character that was introduced in MK 3, and he is sporting long, black hair, Hookswords, and a respirator. He was a mysterious chosen warrior who survived an attack from one of Shao Kahn's extermination squads, but no one knows his origin. The shirt fits great and it's really comfy because it's made of high-quality materials.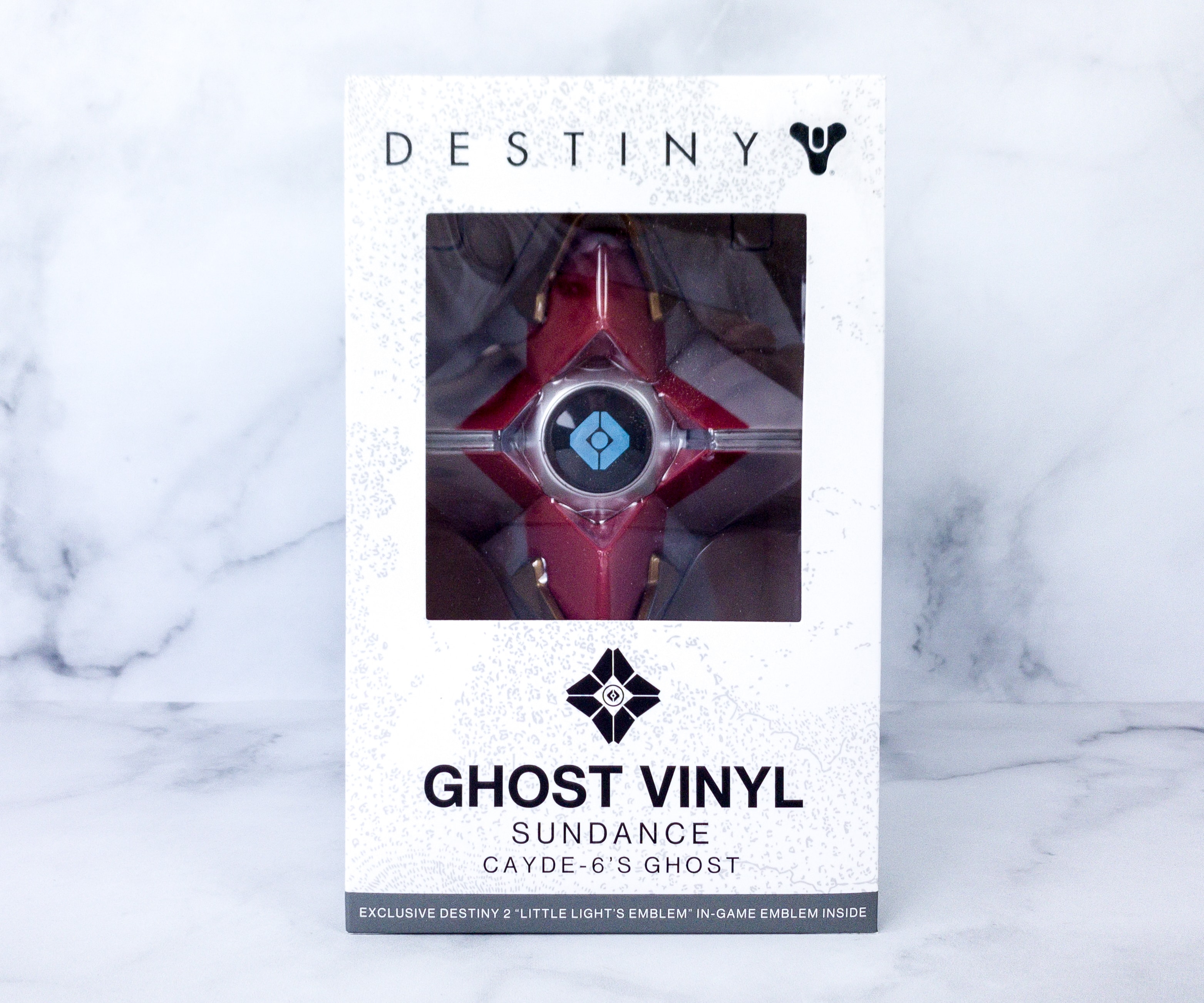 Destiny 2 Ghost Shell Replica. For this month's figure inclusion, I got a ghost shell replica from Destiny 2!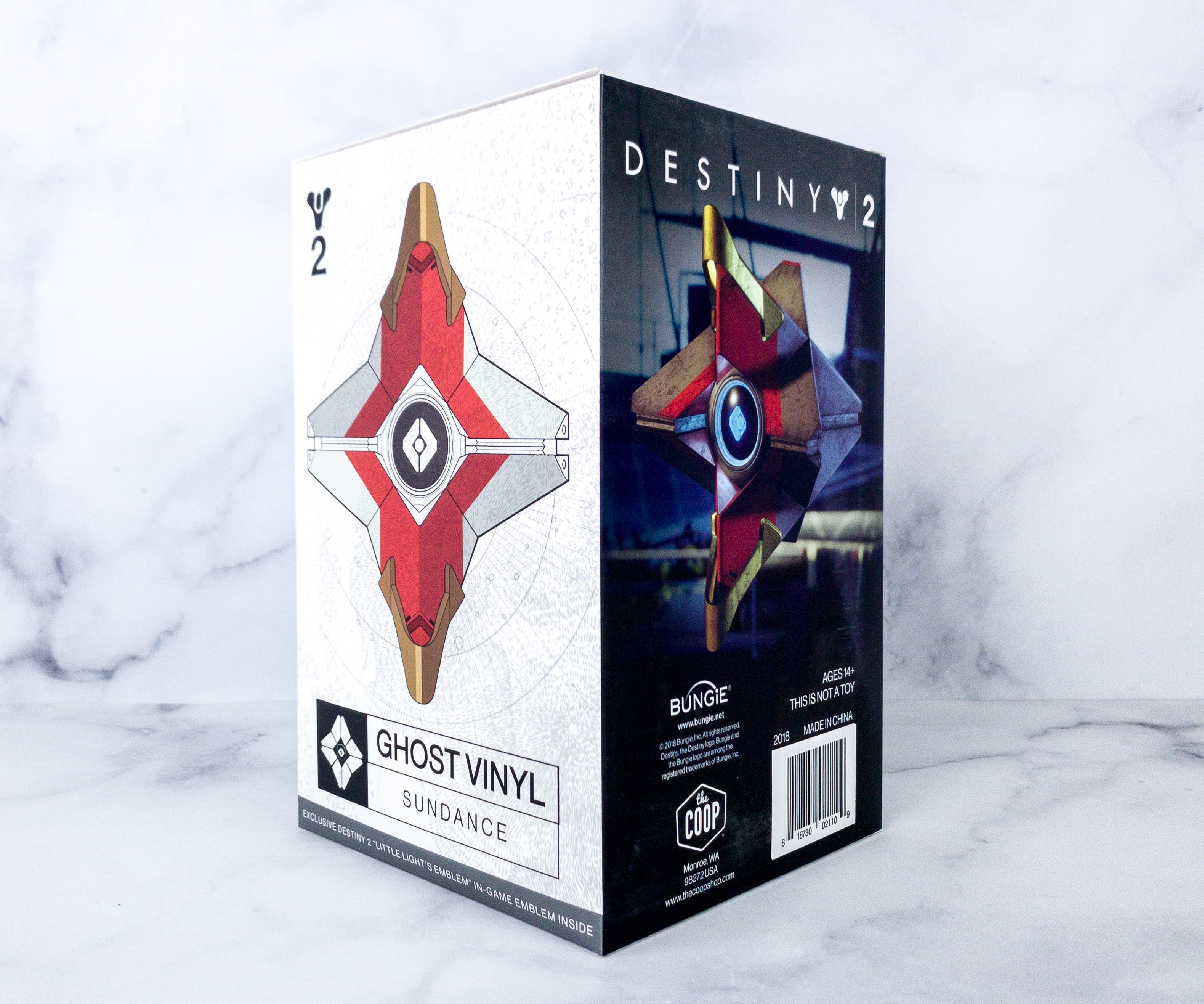 Ghost Shells are an item that can be equipped to your Ghost in order to imbue it with additional attributes, such as being able to identify nearby items and flag them on your HUD, increase experience gain, increased glimmer gain, additional token rewards or just look cool.

Players can receive some by playing through the campaign, purchasing with legendary shards from npcs or from opening bright, illuminated, prototype,and steadfast engrams.
The figure has a base and a clear supporting tube that makes it look like it's floating!
I'm really impressed that it looks like it's taken straight out of the game!
The details and paint job are marvelous, and it's huge as well!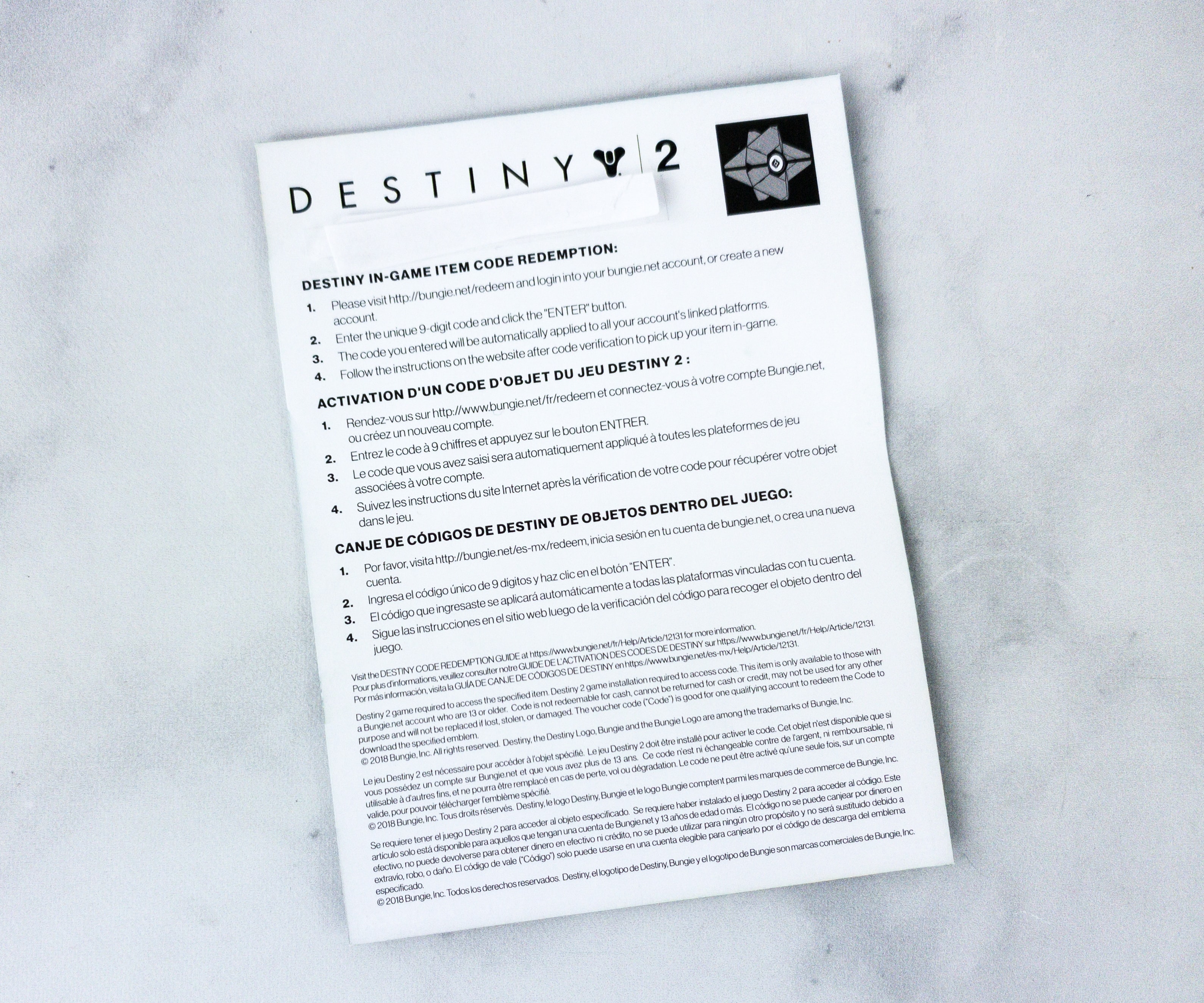 It also comes with a sheet that includes an in-game item redemption code!
I was so excited when I saw the bonus item sticker!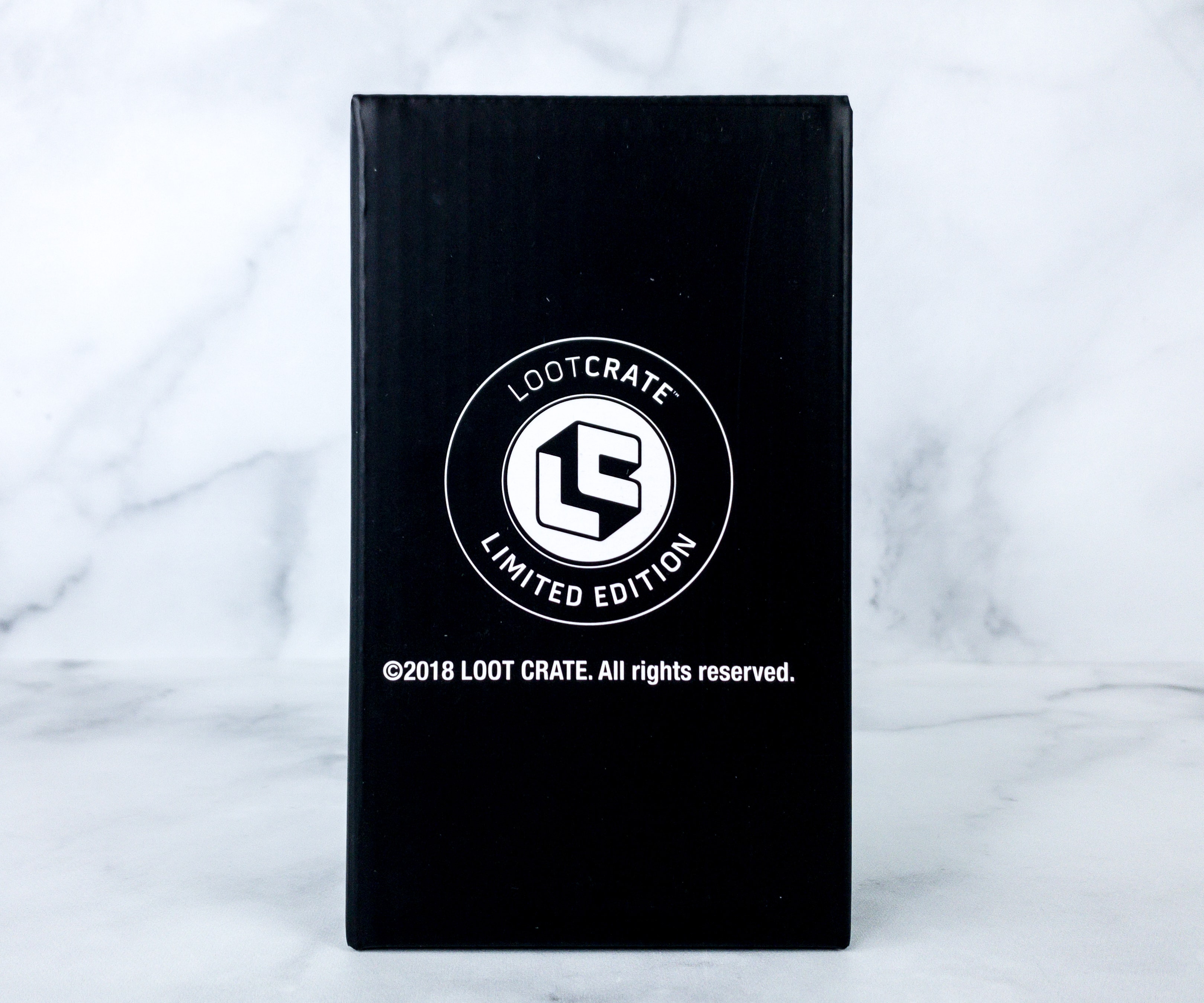 Pac-Man Drinking Glass. The bonus item arrived in its own box. It was also secured with bubble wrap.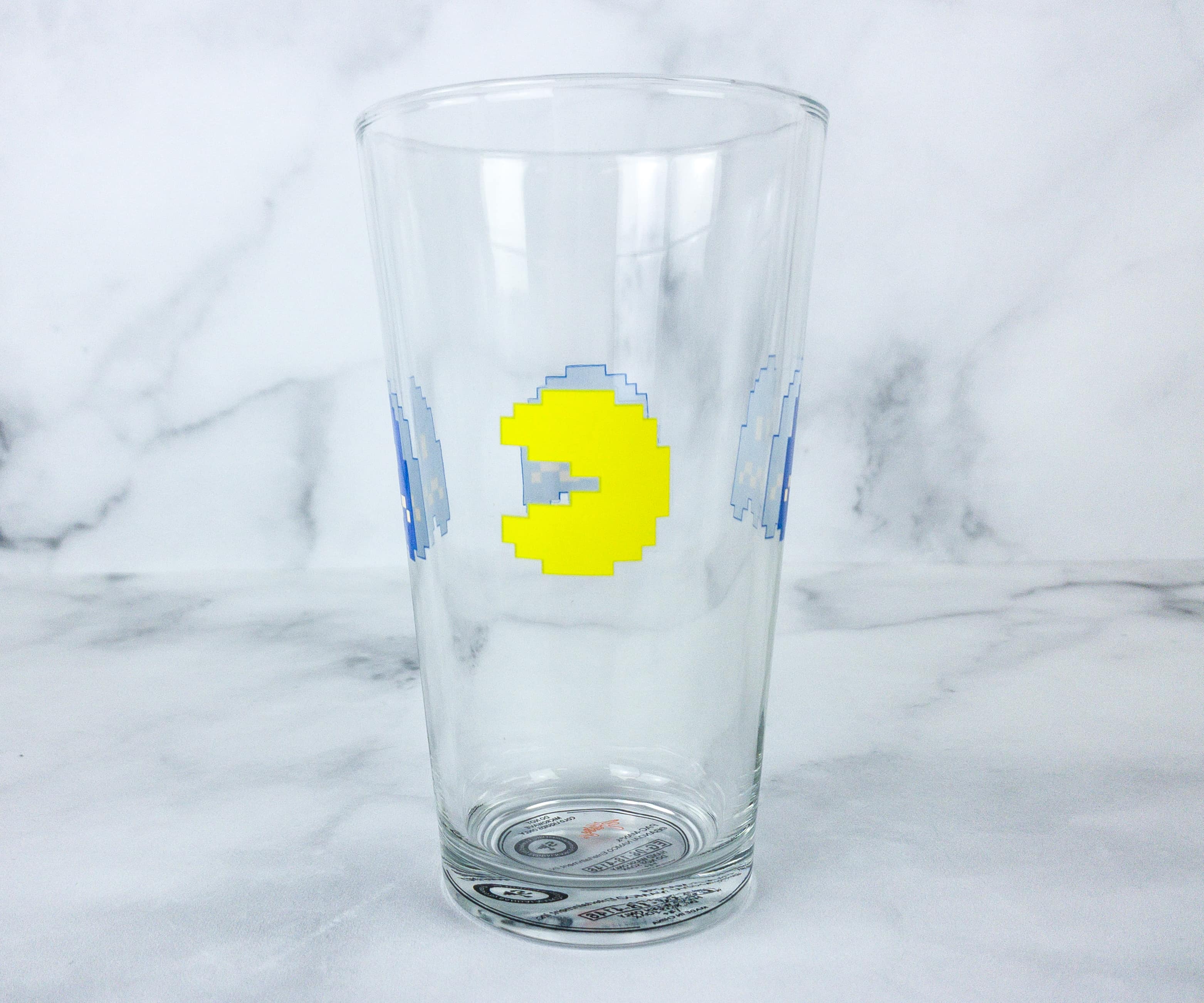 It's a Pac-Man clear glass! Now, that explains why the package is quite heavy!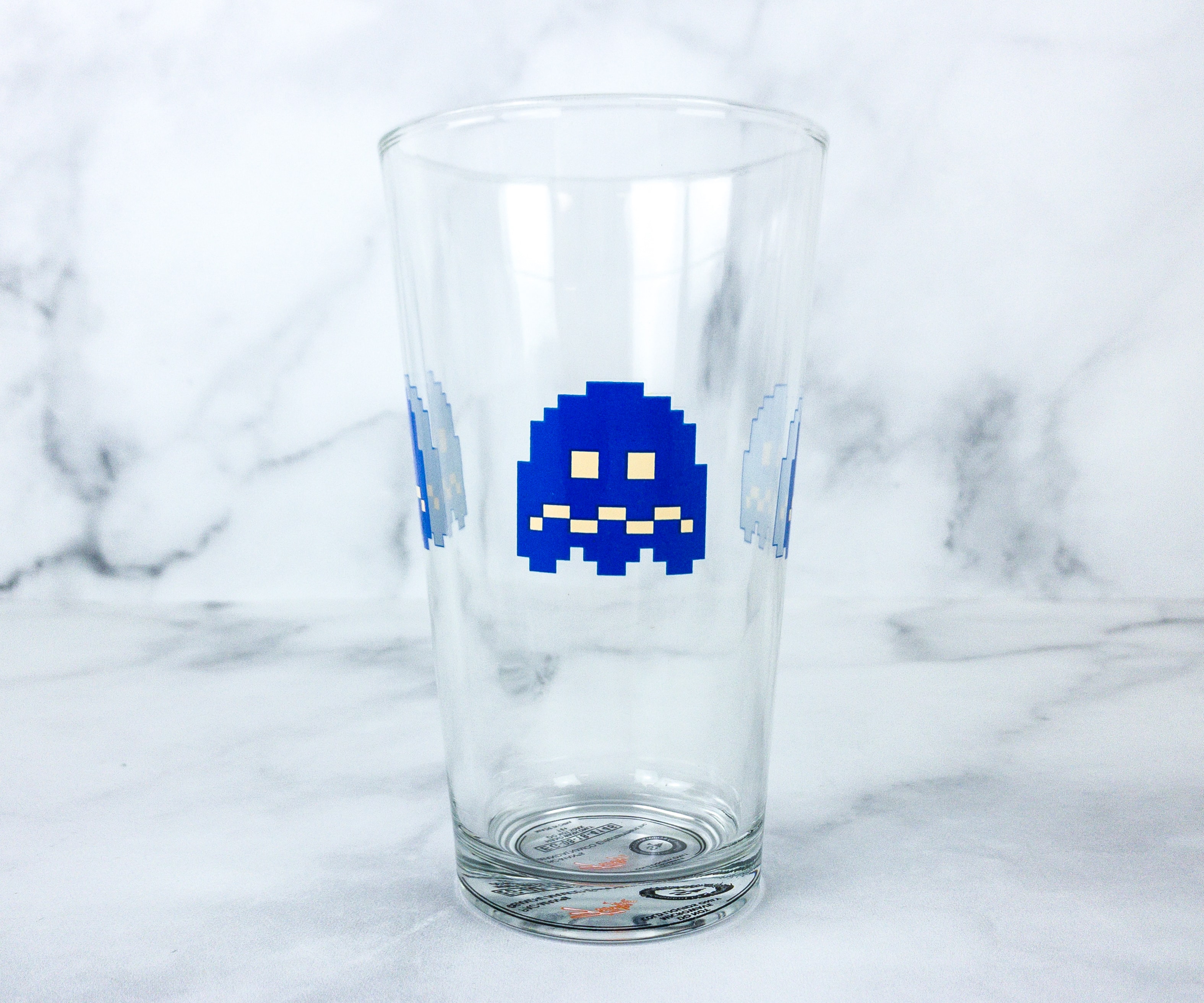 Aside from Pac-man, there are also images of the ghosts that the player character needs to avoid in the game!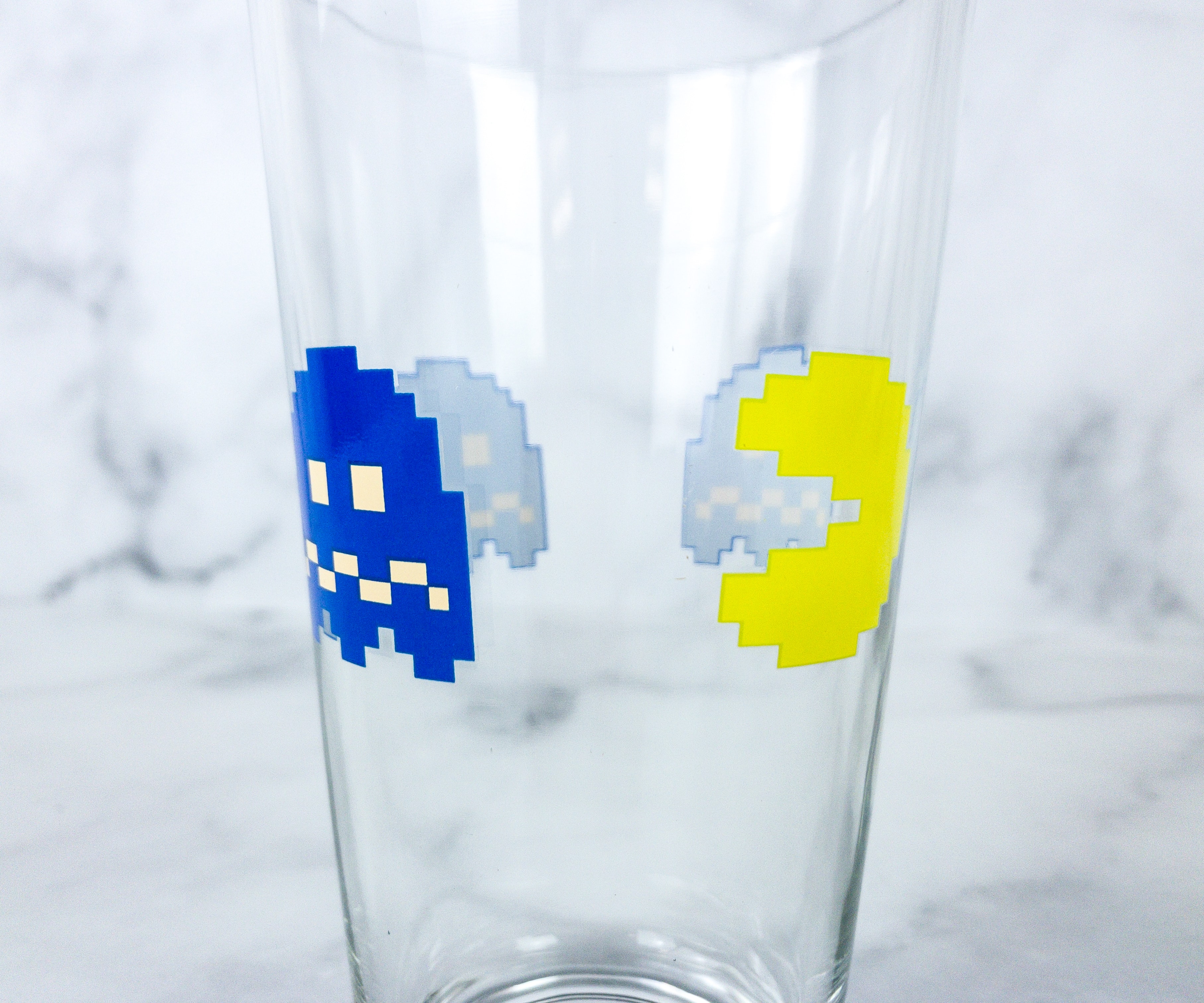 This would be perfect for my ice-cold beverages, or even smoothies!
I'm so thrilled with this month's Loot Gaming theme, and I love everything that's included in this box! My favorite is definitely the Destiny 2 ghost shell replica because it's really nice and the details are impressive. It's like the item is taken straight out of the game! The MK 11 shirt is also great, I love that it fits well and it's really nice and comfortable to wear. I also like that they included a bonus item that is really useful! Just waiting for my next box and I hope it's as fun as this one!
What do you think of Loot Gaming this month?