Loot Gaming is a monthly subscription box from Loot Crate featuring collectibles, apparel, accessories and more from the biggest and best video game universes. Each box will have $60 in items, plus a booklet/mini-mag and pin.
DEAL: Save 15% on any subscription when you use this link and coupon code HELLOSUBSCRIPTION15.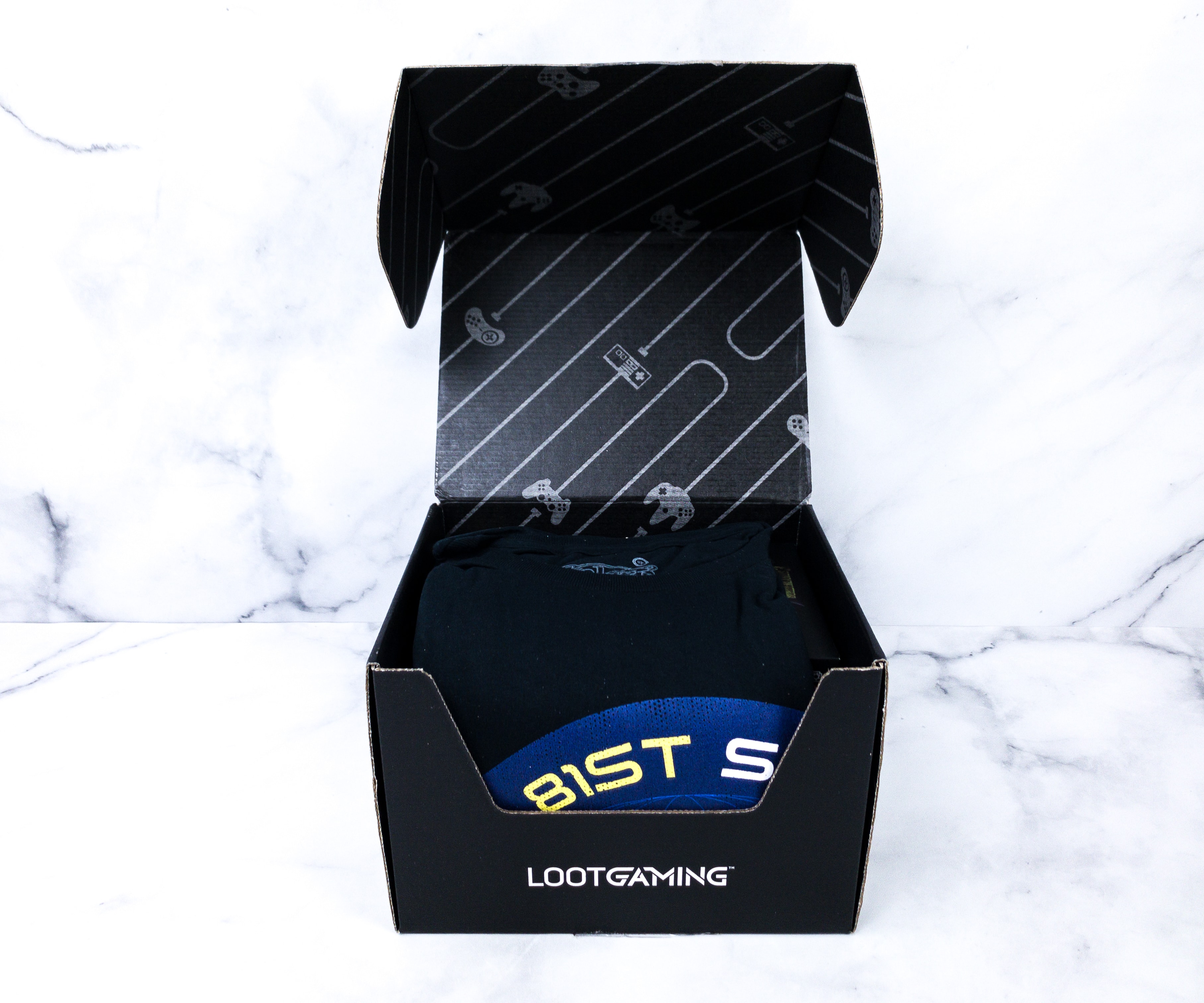 All the items are neatly packed inside the box.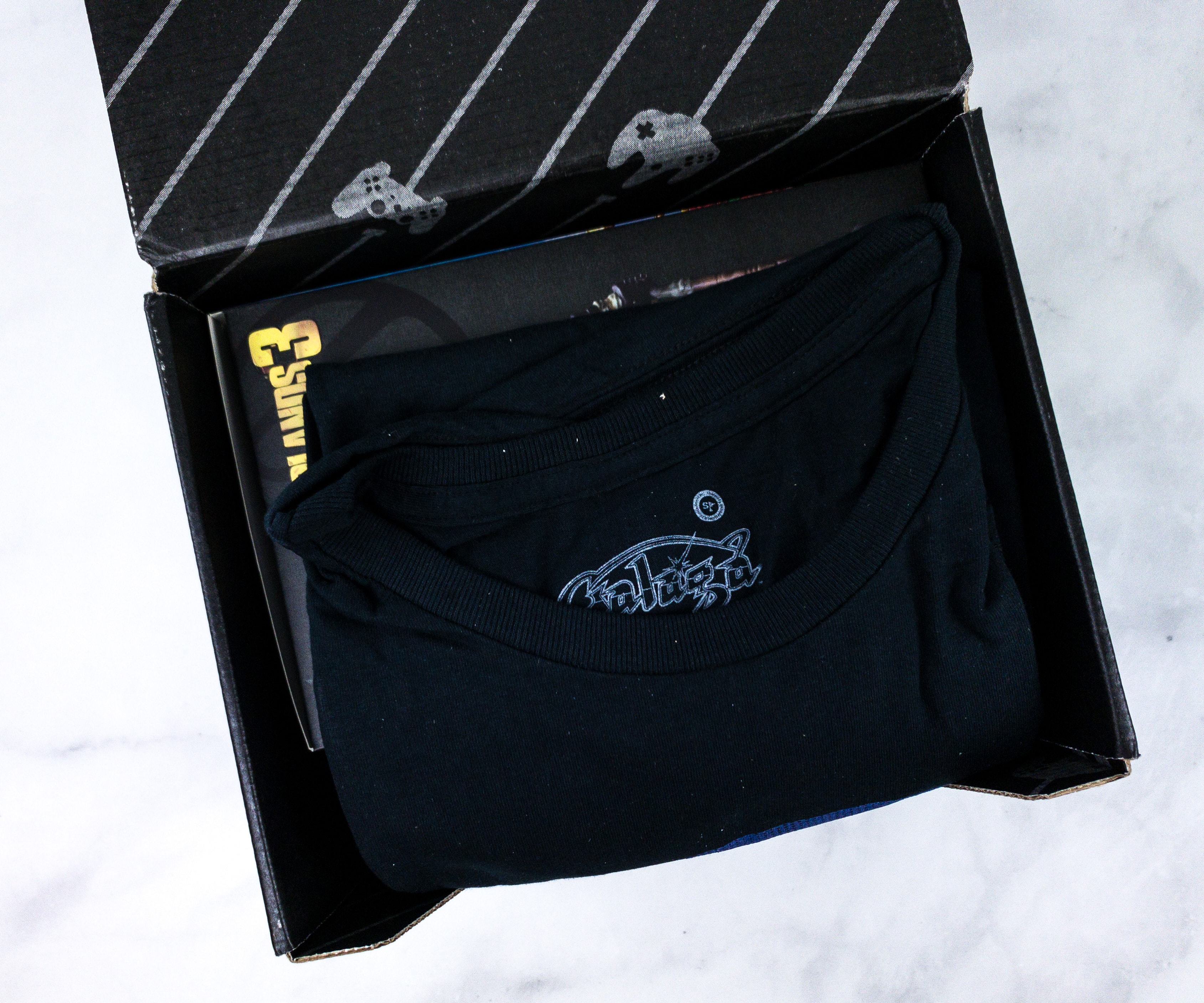 There are no other packing materials or fillers inside.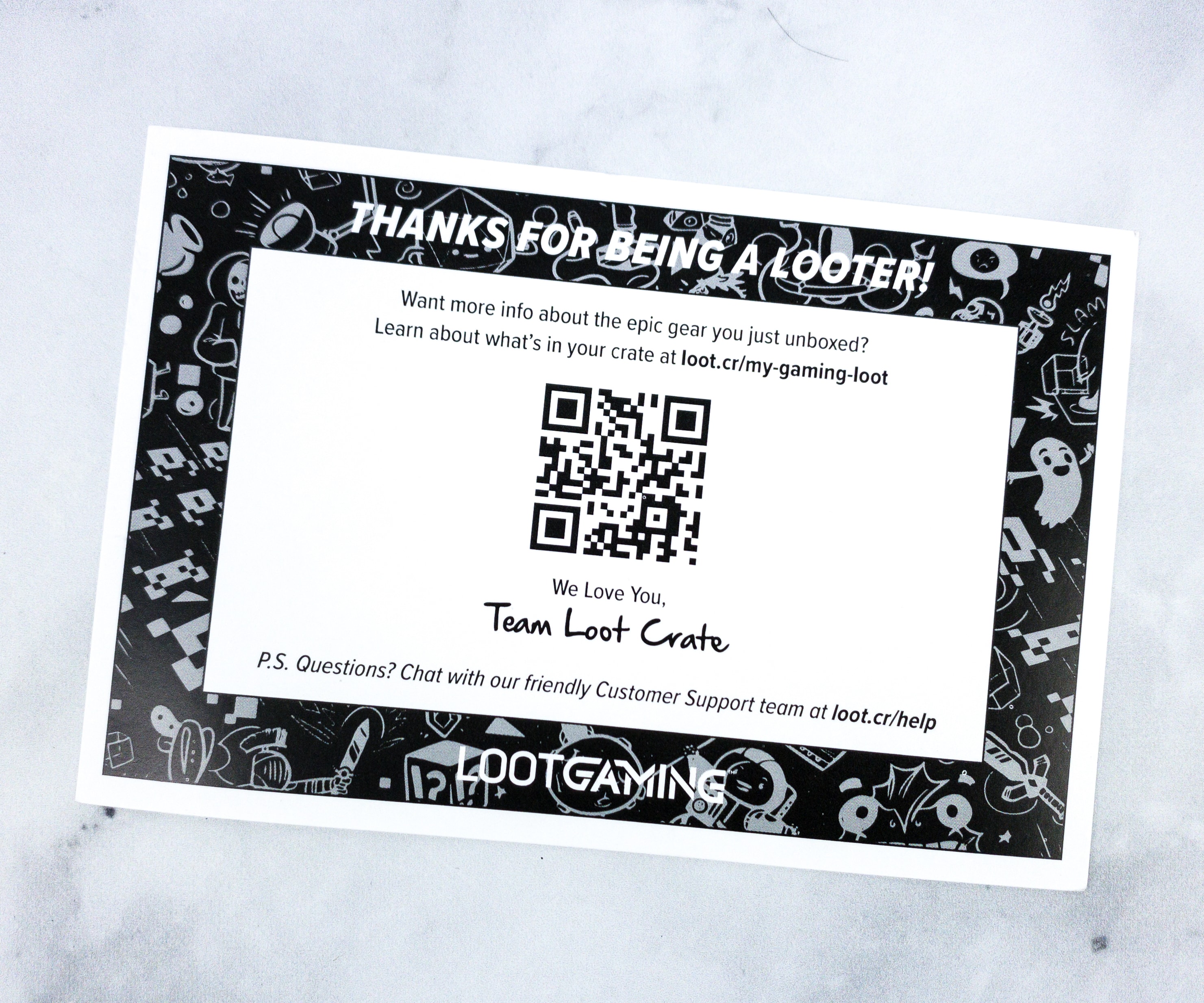 The card contains a QR code that will take you to the virtual copy of your box insert! The theme for January 2020 Loot Gaming Box is CELESTIAL!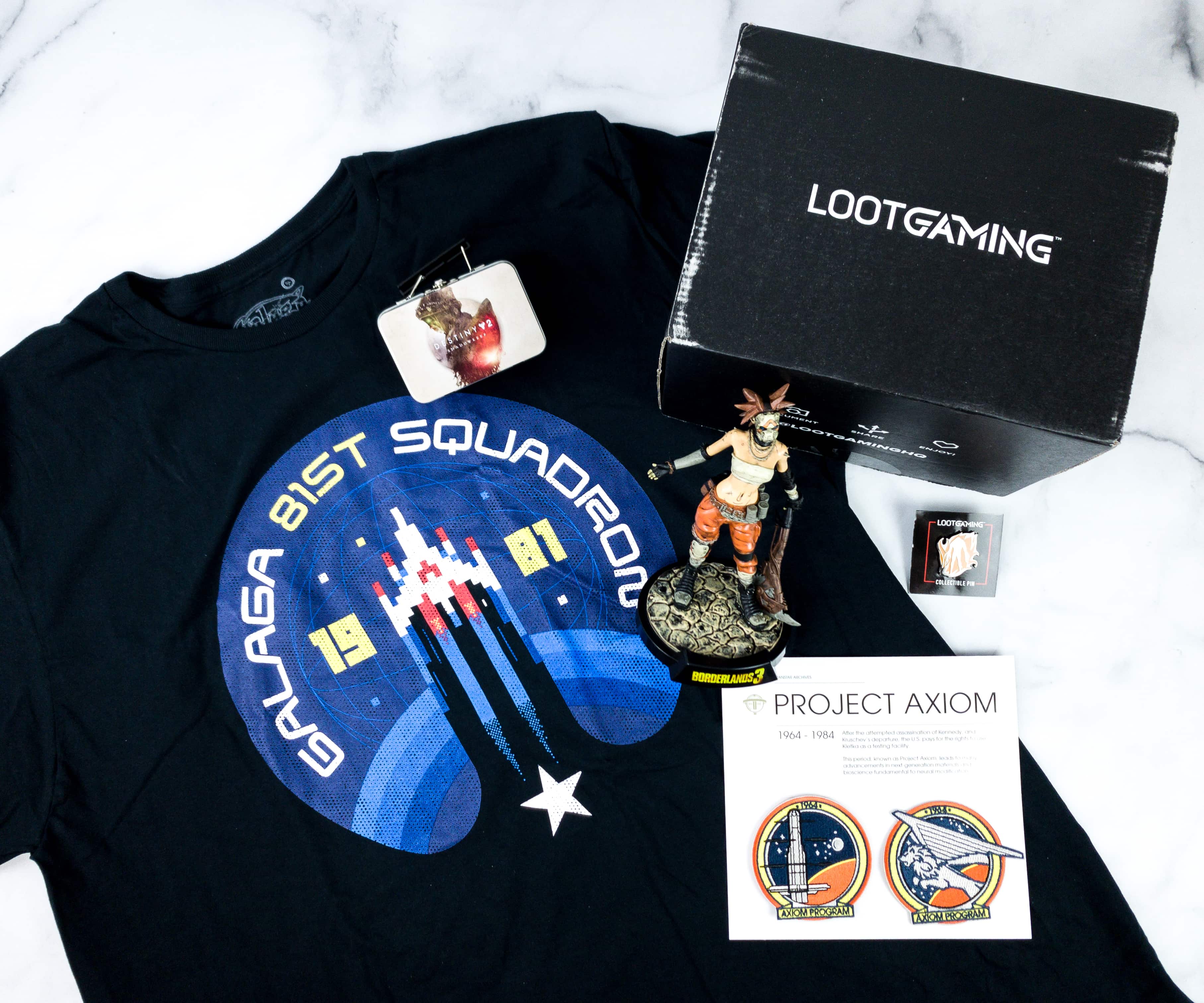 Everything in my January 2020 box!
Prey Enamel Pin. This month's exclusive pin features Prey! It's a first-person role-playing video game released in 2017 that features the sharp-shooter Morgan Yu as the main character.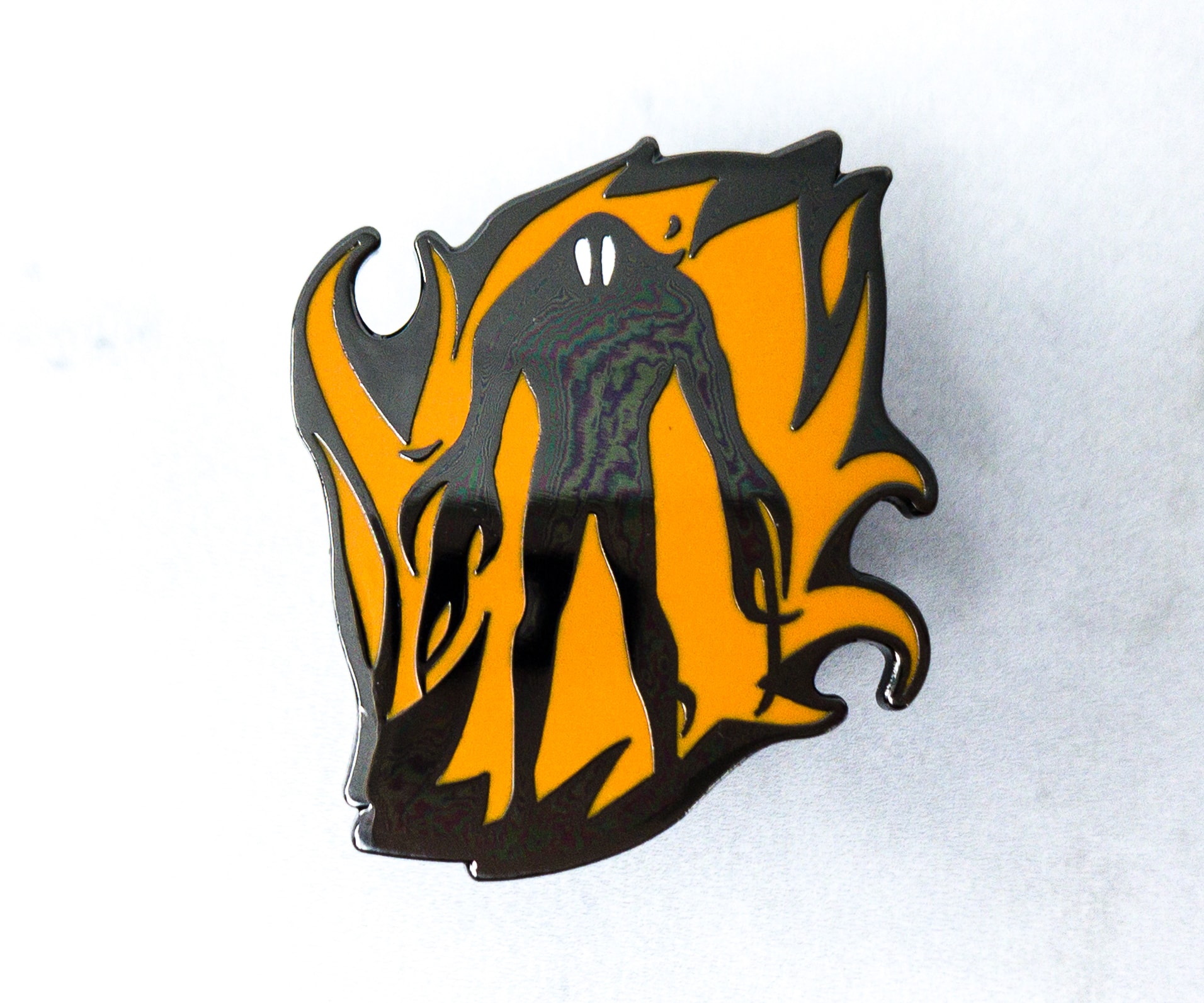 This pin features the "It's Alive!" achievement emblem which you can only attain when you turn a dead corpse to a Phantom using the Phantom Genesis skill.
Prey Mission Patches. Here's another Prey item, a pair of limited-edition Wiki Phyteas mission patches!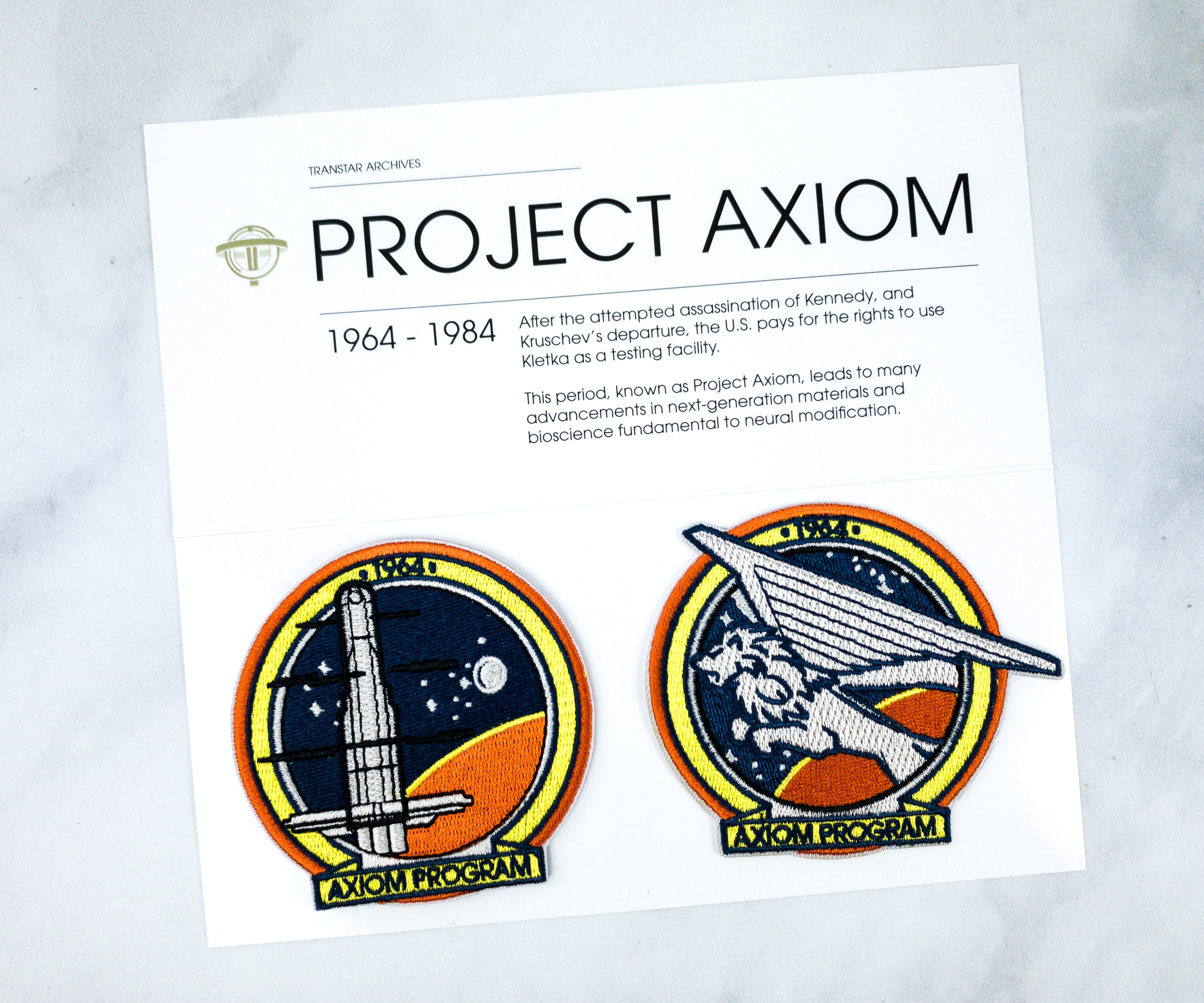 Featured at the back of the card are the two exclusive patches from the Project Axiom and some information about this program.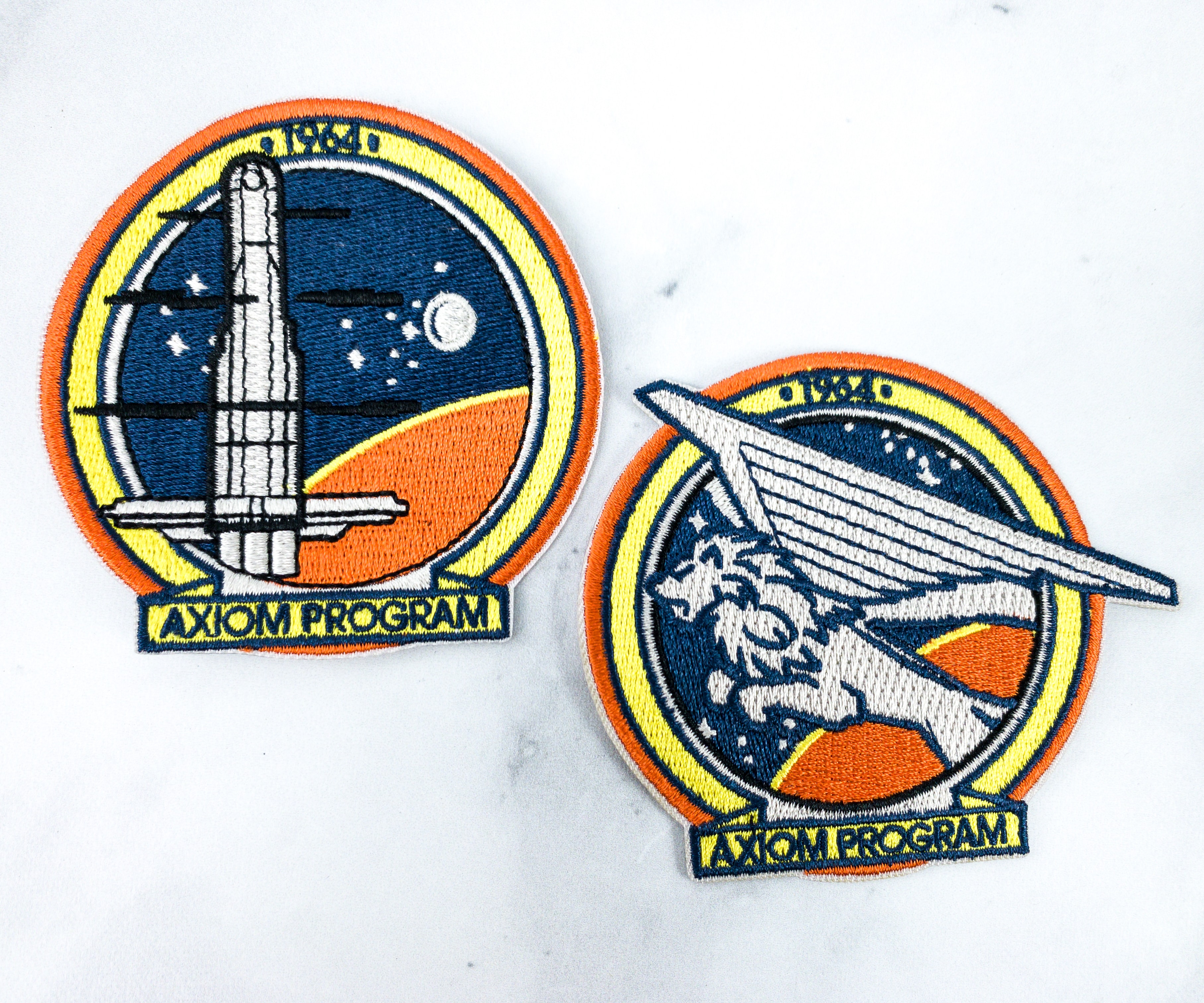 Both of these patches look really great! They'll be great on a denim jacket, tote, or a cap!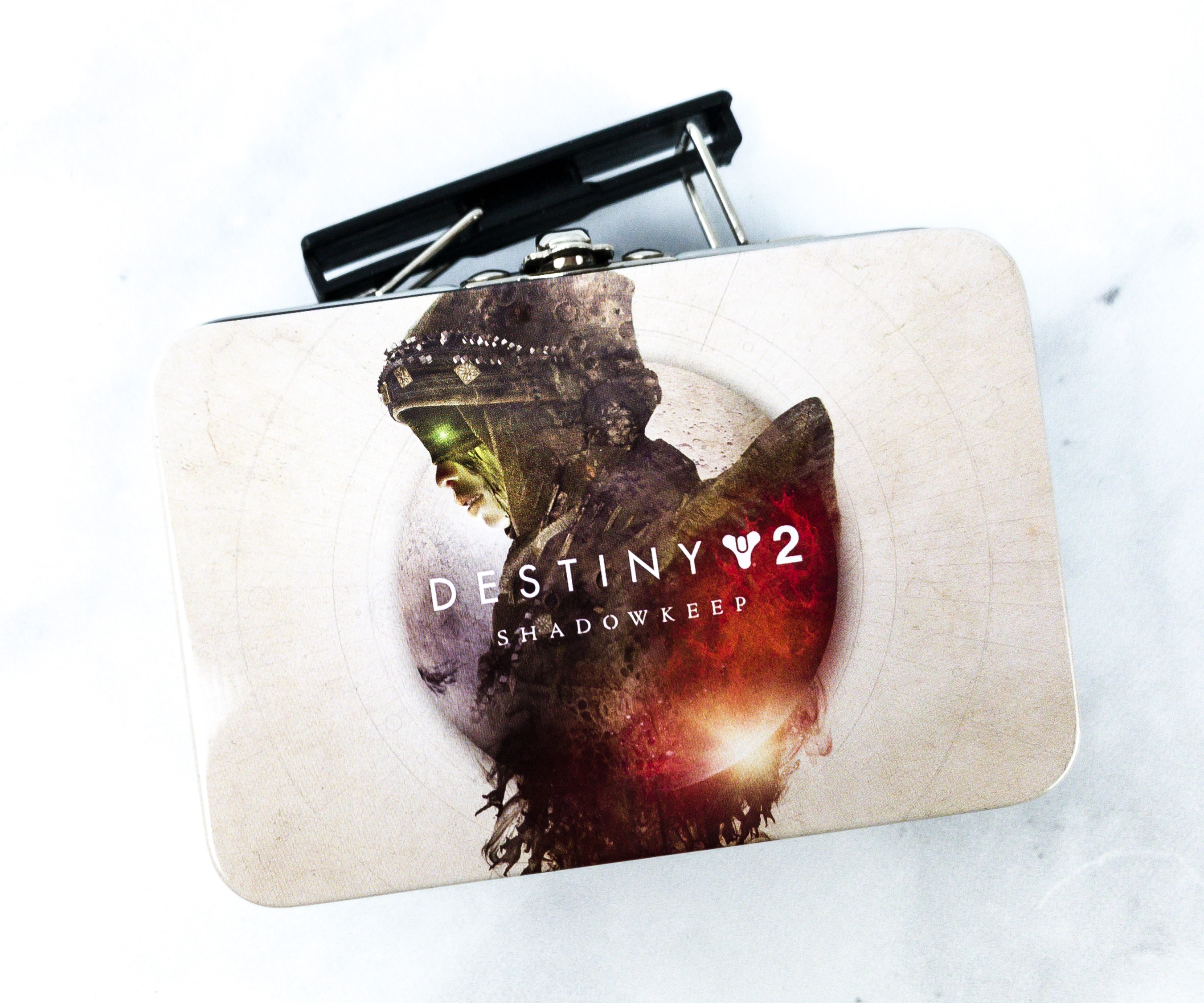 Destiny 2 Teeny Tin. The next first-person shooter video game featured in the box is Destiny 2: Shadowkeep. It's the fourth expansion of Destiny 2 which was first released in October 2019.
This Destiny 2-inspired lunchbox is made from premium quality tin with stainless steel handle and a unique locking system.
It's handy and lightweight. This lunchbox is also spacious enough to accommodate your lunch and some snacks. It's definitely the one of the coolest ways to pack your food!
Exclusive Galaga T-Shirt. This month's featured tee features a classic video game, Galaga. It's a navy blue round neck shirt, made from premium-quality fabric.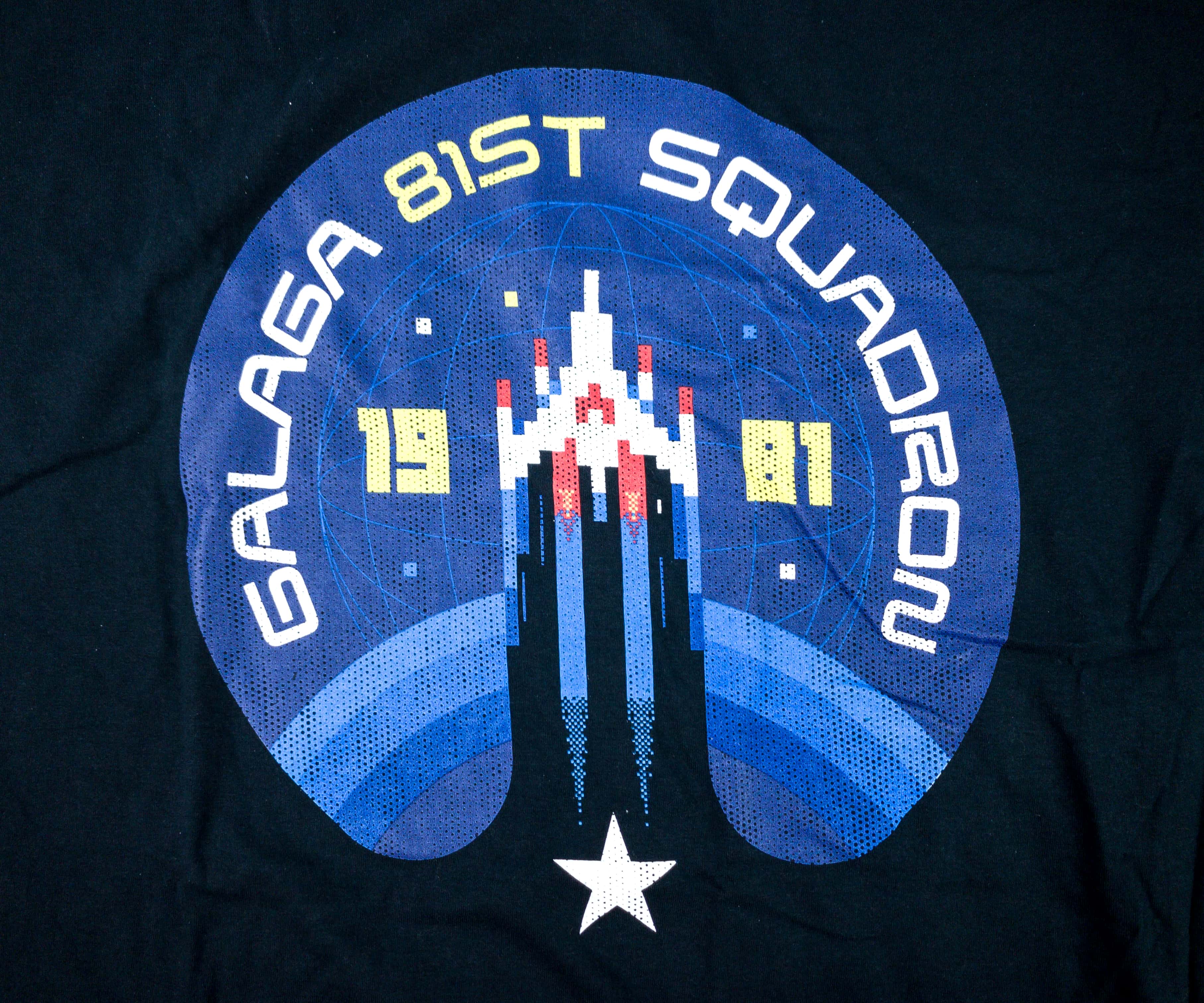 Galaga is considered to be a legend, and the basis of almost all the intergalactic, universal, alien-related games that use spaceships. I love this shirt because I also love that game so much!
Borderlands 3 Psycho Bandit Figure. There's also a vinyl figure in our box this month! It's from the action role-playing first-person shooter video game, Borderlands 3!
It's a female psycho bandit vinyl figure that stands 7 inches tall.
Psycho Bandits are an unfriendly group of people that lives in Pandora. They always move in large numbers and are commonly referred to as tribes, clans, or even gangs. They're lawless and will definitely kill anyone just to get their equipment such as guns, ammo, food, and even fuel.
This female bandit vinyl figurine is well-detailed. The hair and the costume are especially on point!
Even the weapon on the body and the one she is handling were very accurate!
Everything in the Loot Gaming January box is amazing, especially the vinyl figurine. I'm amazed by the details. It's definitely worthy of adding to anyone's vinyl figurine collection. As always, the items are all licensed and exclusively made for subscribers. I also love this month's shirt, it's so nostalgic and easily is a collector's item. Overall, this is a great box for any gamer who also loves collecting gaming merch!
What do you think of Loot Gaming this month?