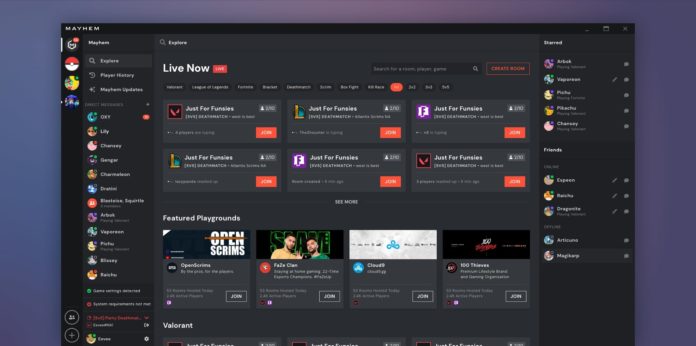 Niantic and Mayhem.gg have announced that Niantic has acquired Mayhem, a competitive e-sports company that provides community organised leagues, ladders, tournaments and more. Mayhem provides tools for running community play – automated scoring, ruling, real time leaderboards and personalised roles during tournaments.
Mayhem's CEO – Ivan Zhou – shared a lengthy blog post detailing their thought process, Mayhem's future with Niantic and more. In short, Mayhem will be sunsetting as a standalone product in February and focusing on integrating with Niantic's technical platform from that moment forward.
Key highlights
From Mayhem's end
In July 2019, Mayhem launched to a small community of several hundred people that played games together every day
Over the pandemic, Mayhem was able to collaborate with dozens of teams from game publishers to esports organizations, but the team that stood out the most was Niantic.
To Mayhem, during their initial calls, it became obvious to our team that Niantic would be one of the most important companies shaping how people interact with each other in the future.
From Niantic's end
John Hanke, via the official Niantic Blog:
"Mayhem was founded in 2017 with the goal of bringing gamers together through live, interactive experiences. They built a successful online platform for gamers to self-organize custom game formats for their communities, and it's their innovative leadership in this space that will accelerate the work we're doing to inspire people to explore the world together.

Real-world social interaction, as encouraged by fun gameplay as well as social features that build bonds between people across the globe, is critical to our mission—and alongside Mayhem, we have some exciting opportunities ahead of us."